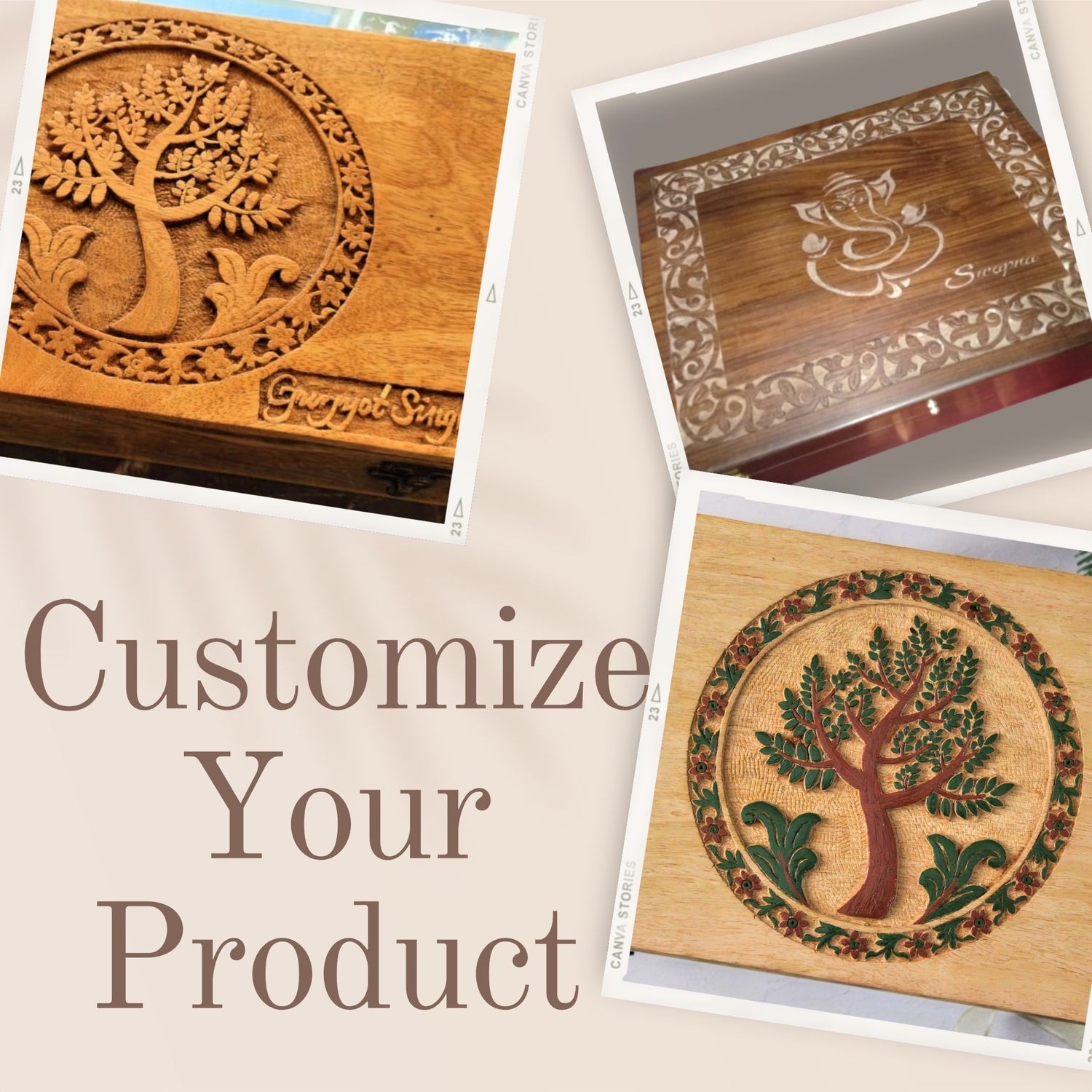 Need Product Customization?
GET IT HERE! We at Anayra's customize products as per your requirements. From the type of wood to the size of the product, from the design that we paint to the name that we carve, YOU ARE THE BOSS! Design your products and see them come to life at Anayra's.
Connect with Us Now!